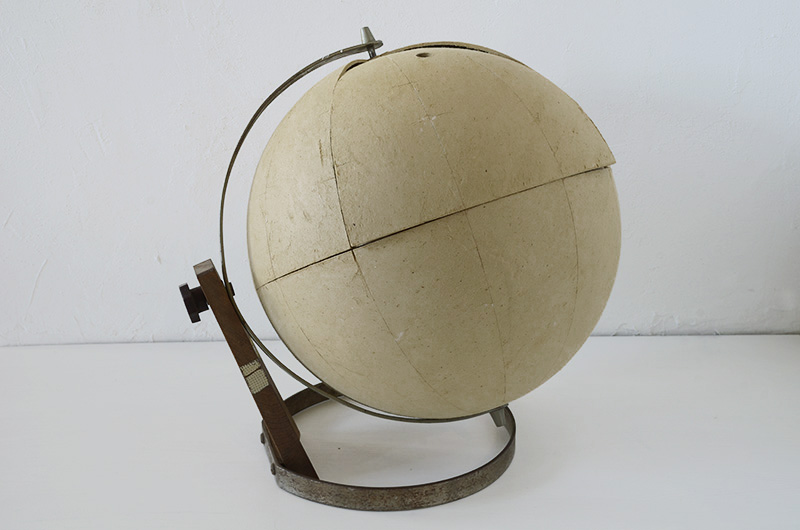 BROKEN WORLD – Plain Japanese cardboard globe (Dealer: Jinta) – The world with no countries and no borders. Spherical moulded object, when taking a lid out. Also, enjoyable as a container for confections or small items. Showa period in mid 20th century. The condition is as seen, and a fragment like lid don't fit body perfectly.
approx. Height 38cm (14.96in), Width 32cm (12.59in), Girth 94cm (37.00in)
Item price: $280
#0560
More items from Jinta
*** Please read and understand ☞"Policy" before purchase, since your order will be assumed to have fully acknowledged our Sales Policy under any circumstances.