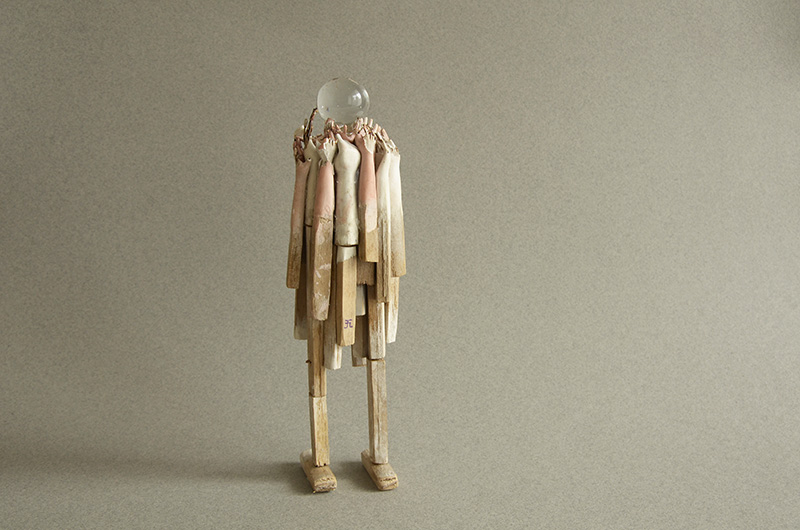 OTEGAMI-SAMA – Handmade folk god figure by Jinta (Dealer: Jinta) – In Japan, quite various unique folk belief existed in all the local places based on each land and custom for long time, though many are disappeared today. So, I have been inspired by such folk belief and created this imaginary god named 'Otegami-sama' (lit. 'God of hands') this time. Every parts except glass head are the wooden hands of traditional Japanese doll. The god for craftsman and artist who use hands for creation. Pray for your good creativity with no injury or no illness for your hands.
Figure: approx. H 19cm (7.48in), W 5cm (1.96in), D 5cm (1.96in)
Halo: approx. H 32cm (12.59in), W 18cm (7.08in), D 9cm (3.54in)
Item price: $450
#0548
More items from Jinta
*** Please read and understand ☞"Policy" before purchase, since your order will be assumed to have fully acknowledged our Sales Policy under any circumstances.