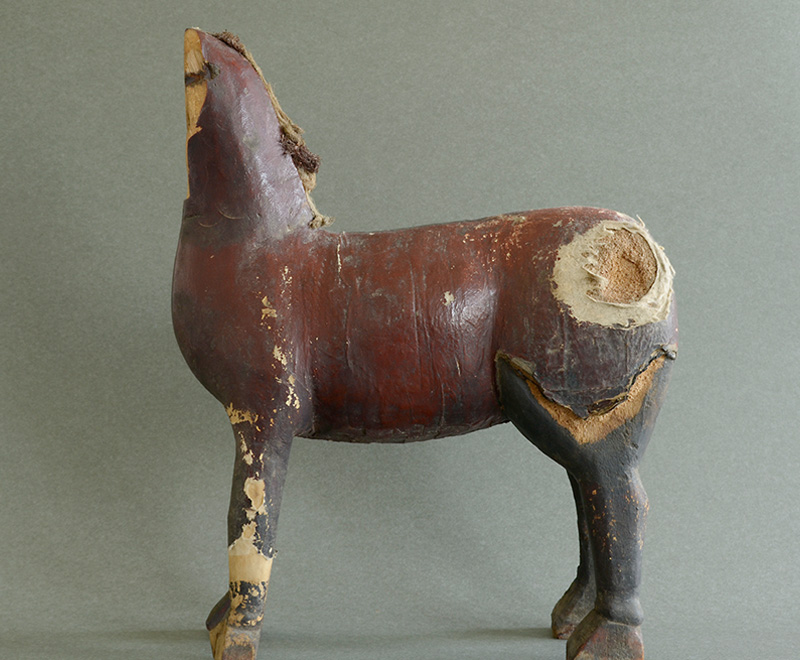 Dedication SHINME (Dealer: Jinta) – Wood carving 'Shinme' (= 'Shinba' / Shinto sacred horse) as a dedication. Edo period, 18-19th century. Mercifully, aged and remained in such aesthetic form which stirs your imagination up, as a beauty of imperfection.
approx. L 30cm (11.81in), H 35cm (13.77in), D 10cm (3.93in)
Item price: $350
#0565
More items from Jinta
*** Please read and understand ☞"Policy" before purchase, since your order will be assumed to have fully acknowledged our Sales Policy under any circumstances.