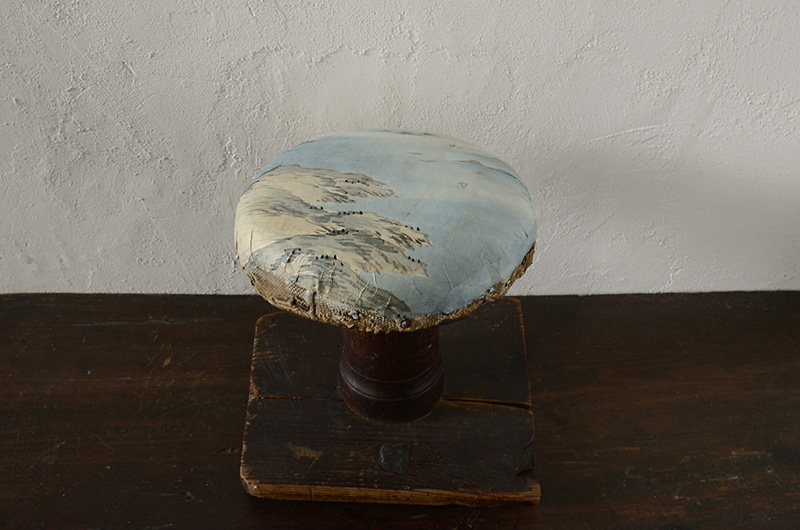 BIRD'S-EYE VIEW No.2 (Dealer: Jinta) – A stuff as canvas coated with old Japanese bird's‐eye view painting on washi paper, as a special view within room.
Crack at wooden base and repaired with nails as seen. approx. H 19cm (7.48in), 20 x 17cm (7.87 x 6.69in)
Original craftwork by Jinta using to make old readymades its materials.
Sold, Thank you.
#05007
More items from Jinta