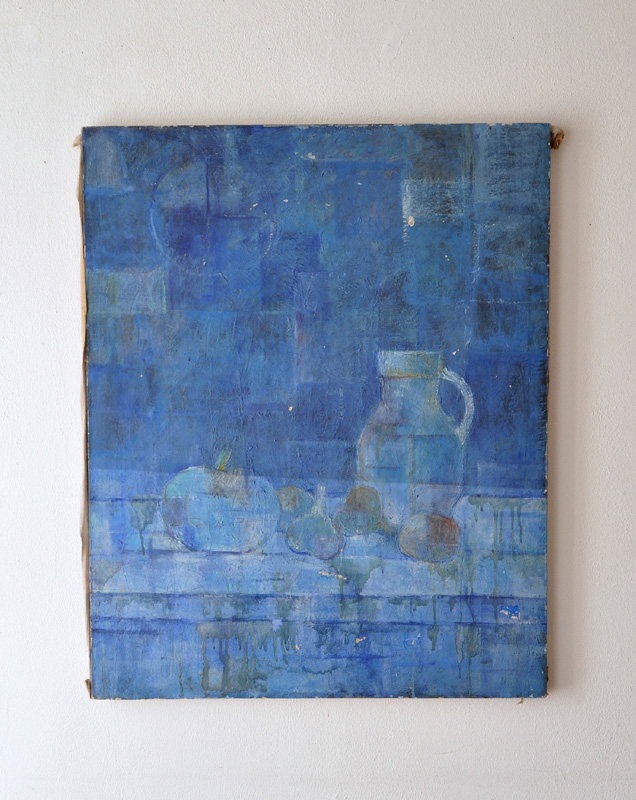 KIND OF BLUE (Dealer: hotoke) – Oil painting on canvas, Still life in blue (at 3:00 or 15:00?). approx. 91 ×72.7cm (35.82 x 28.62in)
Coming from an anonymous Japanese painter's house in Chigasaki, Kanagawa Prefecture.
In such aesthetically damaged condition as is like destined, just like a piece of 'boro' indigo dyed textile.

Sold, Thank you.
#08056

More items from hotoke