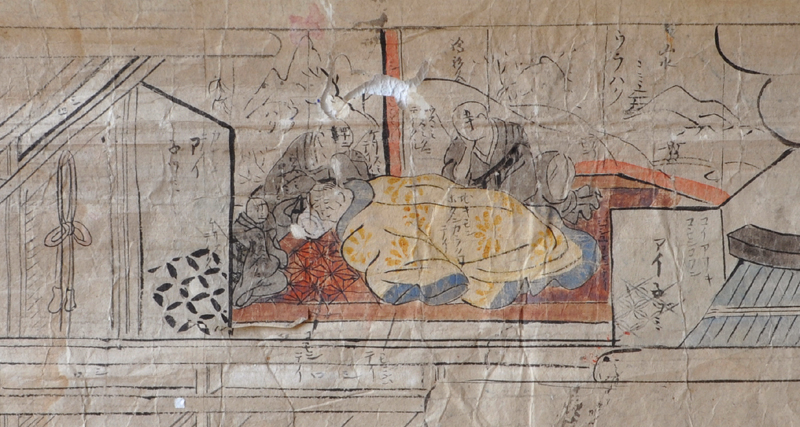 TEMPLE AND MONKS (Dealer: hotoke) –
Edo period, 18-19th century / approx. 45 x 84cm (17.71 x 33.07in)
Scene of the inside of Buddhist temple. (confirmed some samurais talking with monks as well) Fragmentary leaves of paper scroll ('dankan') as a painting example ('funpon', – collected and used by later artists for reference or study). Rare handpainted dankan with instructive notes in parts and unique "number-faces" instead of eyes, nose and mouse. In damaged antique condition as is, but aesthetic enough with some accentual blanks (abstraction) of backing paper as seen.

Sold, Thank you.
#0858

More items from hotoke